Defensive Driving In Albany
It's the complete New York Defensive Driving answer. You get a New York DMV approved class sponsored by Agency #29, a great traffic school course, up to four points reduced, and your car insurance discount.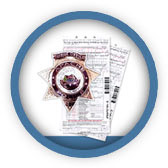 Albany Defensive Driving
PointReductionProgram.com's Albany Defensive Driving Course was designed to teach you safe driving techniques and the skills necessitated to reduce the risks Albany drivers face while on the road. New York traffic rules are also taught to help you employ these driving techniques to prevent traffic collisions and traffic tickets in the future.
Defensive Driving Benefits
When you partake in PointReductionProgram.com's Albany Defensive Driving class, you become eligible to reduce as many as four (4) points from your Albany driving record. The NYS DMV will automatically receive notice of your point reduction eligibility and you will also qualify for a mandatory 10% insurance rates discount. Point reduction only works for applicable traffic violations that happened within eighteen months of your class completion date. Defensive driving for point reduction, in Albany, cannot be used to reduce points you receive from moving violations you may receive in the future.
We Make It Easy
Our defensive driving program isn't the only simple aspect of what PointReductionProgram.com has to offer. We also make paying for your program a cinch! You can pay on-line or call in to make payment, it's that simple!

Do I Have To Do My PIRP All At Once?
Our Point and Insurance Reduction Program is designed to make your life easy! You can login and sign-out as you desire, allowing you to complete the class at your own pace. Just remember that the Albany Defensive Driving laws require you to complete your program within a 30 day time frame.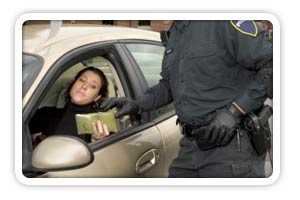 Real People With Real Solutions To Your Defensive Driving Blues
We are happy to provide Albany customers with friendly and patient customer service reps who are understanding to your needs. We know that taking a defensive driving course may be a foreign experience for you and we want to make it as painless as possible. Call us toll-free at 800-691-5014 or send us an email at info@trafficschool.com.
How Long Does An I-PIRP Class Take?
Any Albany defensive driving course that is an approved I-PIRP by the NYS DMV must meet minimum timing requirements. Currently, NYS law states that any I-PIRP, online or classroom, must involve at least 320 minutes of instruction time.
Albany Defensive Driving Without The Paperwork
One of the many rewards of PointReductionProgram.com's traffic-school courses is that you will save paper. Besides the hassle that come with filing, mailing, and faxing paperwork, the use of paper is taxing on the environment. With web defensive driving in Albany, there is no final exam to take and no manuals to print out or paperwork to mail in to us. Now that's a course that environmentalists will rave about!