4 Points Reduced
Want to reduce 4 points on your official NYSDMV record? Selecting an approved Internet Point and Insurance Reduction Program on the internet is the easy way to fulfill your defensive driving requirements and have your traffic fine points reduced.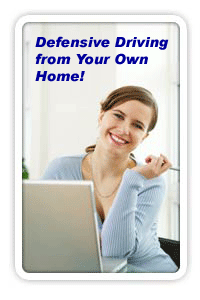 Internet Defensive Driving In New York
For over 15 years we have helped hundreds of thousands of NY State drivers keep their operator's records clean and insurance rates cheap. With our decades of traffic safety education experience, we are proud to bring you a New York IPIRP that is easy, swift, information packed and done when you want to.
New York Defensive Driving Payment Options
Our defensive driving program isn't the only easy aspect of what PointReductionProgram.com has to offer. We also make paying for your program a cinch! You can pay on the web or call in to make payment, it's that easy!
How Long Does New York Defensive Driving Course Take?
Any defensive driving or traffic school program you complete in New York to receive point reduction and a mandatory 10% auto insurance premiums savings must be a minimum of 320 minutes long in instruction time. All of PointReductionProgram.com's New York Defensive Driving programs meet this obligation.

Help And Frequently Asked Questions
PointReductionProgram.com is committed to providing you more than just an awesome defensive driving program. We also pay special attention to the needs of our students as they complete the program, from beginning to end. Talk to our customer service in New York and they will be happy to listen!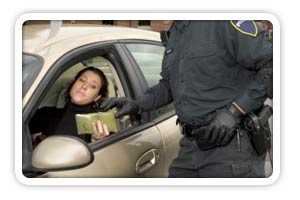 A Paperless Course For New York
One of the many benefits of PointReductionProgram.com's traffic school programs is that you will save paper. Besides the problems that come with filing, mailing, and faxing paperwork, the use of paper is taxing on the environment. With web defensive driving in New York, there is no final test to take and no manuals to print out or paperwork to mail in to us. Now that's a program that environmentalists will love!
Defensive Driving On Line For New York Residents
Not only will PointReductionProgram.com's defensive driving program help drivers refresh their driving knowledge and keep them up-to-date with today's New York traffic rules, our program allows eligible drivers to reduce as many as four points on their DMV record. The New York DMV system will automatically record student's eligibility, thus allowing them to receive the appropriate reduction. Further, if a patron is the 'principal operator of a motor vehicle', they will receive a minimum Ten-percent reduction in the base rate of their automobile insurance every year for the next 3 years.
Our Traffic School Mission
PointReductionProgram.com is dedicated to providing the best driver safety education courses that are online, easy to use, and offered at the lowest prices. Our relentless pursuit of complete customer satisfaction and a genuine commitment to teaching our patrons has kept us the traffic-school leader for over 15 years.