The Complete Defensive Driving Program
Obtain more than just a great program at a lower price when you complete our Defensive Driving Program in Amsterdam. You'll also get all the benefits:
No final exam required!
10% insurance costs discount
Reduce points from your operator's record
NYS DMV approved, Sponsoring Agency #029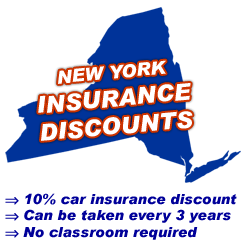 Internet Defensive Driving In Amsterdam
The PIRP was designed by the NYS DMV to aid drivers in reducing traffic ticket points and decrease their auto insurance. Successful completion of this defensive driving class enables you to a mandatory 10% reduction on your automobile's liability, no-fault and collision insurance rates. The insurance reduction is good for 36 months (3 years) and is renewable every 3 years by completing the class again. The NYS DMV permits motorists who received points on their motor vehicle operator record within the past 18 months to reduce up to four points off their driving record by successfully finishing this defensive driving program.
Cost Of New York Defensive Driving Course
Our online PIRP course is offered at the great low price of $24.95. You get everything you need for your 10% insurance discount, points reduced from your driving record, and there's no final test to take! In addition, your class fee covers the course, your Certificate of Completion and the automatic reporting of your fulfillment to the NYS DMV.
Can I Take My PIRP Over Multiple Sessions?
Our I-PIRP is designed to make your life easy! You can sign-in and sign-out as you desire, allowing you to do the program at your own speed. Just remember that the Amsterdam Defensive Driving laws require you to complete your course within a 30 day time frame.

Our Traffic School Mission
Our Amsterdam defensive driving courses are provided to help you meet all of your New York DMV needs. Whether you are looking to reduce points on your operator's record or to keep your rate of insuring an automobile from getting higher, PointReductionProgram.com is committed to you!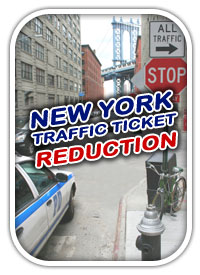 How Long Does The Program Take?
Any defensive driving or ticket school course you take in Amsterdam to receive point reduction and a mandatory 10% insurance rates savings must be a minimum of 5-hrs and 20 minutes long in instruction time. All of PointReductionProgram.com's New York Defensive Driving courses meet this obligation.
Amsterdam Defensive Driving Has It All
New York State DMV Approved, Sponsoring Agency #029
The Class Can Be Accessed From Anywhere With A Pc Or Mac On-line 24/7
Get An Vehicle Insurance Reduction Of 10% In The Base Rate Of Liability, No-fault & Collision Cost Of Insuring A Car
Payment Substitutes For Your Defensive Driving Course
Our defensive driving course isn't the only painless aspect of what PointReductionProgram.com has to offer. We also make paying for your course a cinch! You can pay online or call in to make payment, it's that painless!