The Complete Defensive Driving Course
Receive more than just a great course at a cheap price when you take our Defensive Driving Program in Babylon. You'll also get all the rewards:
No final exam required!
10% insurance rates discount
Reduce points from your driving record
New York DMV approved, Sponsoring Agency #029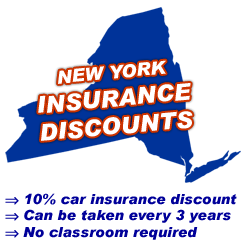 Babylon Defensive Driving
Completion of this NYDMV approved I-PIRP Defensive Driving class provides a 3-year, 10% reduction off of your vehicle insurance premiums. The full class is available completely on the web. You can go at your own pace and there is NO CLASSROOM ATTENDANCE REQUIRED. This class also allows you to reduce up to four (4) points on your operator's record. In addition, there are NEVER ANY HIDDEN FEES with our course. Your course fee covers the class, your Completion Certificate and the electronic reporting of your successful completion of the class to the NYDMV. So what are you waiting for, get it all when you get started today!
The Pointreductionprogram.com Mission
Our Babylon defensive driving courses are developed to help you meet all of your NYS DMV needs. Whether you are looking to reduce points on your DMV record or to keep your insurance from expanding, PointReductionProgram.com is committed to you!
Defensive Driving At Your Own Pace
In a hurry to finish your Babylon Defensive Driving requirement? Then you can go at your pace and finish the program in a single sitting. Or take your time and split the program into multiple sessions, doing a little here, a little there. We save your work as you go. It's that painless and flexible!

Paper-free Defensive Driving For You And Me!
The popularity of the Internet has revolutionized many industries, including the way top providers of the traffic safety school industry offer their defensive driving courses. At PointReductionProgram.com, we offer online defensive driving courses for all of New York that allow patrons to skip the traditional sit-down class-room in favor of taking a paperless course from anywhere. Not only is web defensive driving more convenient for Babylon drivers, it saves paper and cuts down on unnecessary waste of our precious natural resources.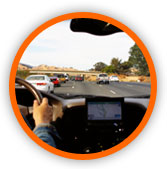 Got Defensive Driving Questions? We've Got Answers!
Please feel free to contact our helpful staff for live support regarding any of your defensive driving program questions. You can call us toll-free at 800-691-5014 or email us at info@trafficschool.com. We can help you get started, or if you're already a student, we can help you find resolutions to your course issues.
Defensive Driving Advantages
Receive An Car Insurance Reduction Of 10% In The Base Rate Of Liability, No-fault & Collision Automobile Insurance
New York DMV Approved, Sponsoring Agency #029
No Classroom Attendance Required
Paying For Your Program
Whether you prefer to make payment for your program with a credit card online, over the phone, or by mailing it in - we've got you covered! We accept MasterCard, American Express, Visa, and Discover.