Everything You Need From A Defensive Driving Course
It's the complete New York Defensive Driving answer. You get a NY DMV approved course sponsored by Agency #29, a great traffic-school program, up to four points reduced, and your car/truck insurance discount.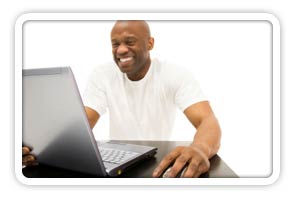 Online Bay Shore Defensive Driving
The Internet Point and Insurance Reduction Program was designed by the NYSDMV to aid drivers in reducing traffic ticket points and decrease their cost of insuring a car. Successful completion of this defensive driving class enables you to a mandatory 10% reduction on your auto's liability, no-fault and collision insurance rates. The insurance reduction is good for 36 months (3 years) and is renewable every 3 years by completing the class again. The NYSDMV allows motorists who were issued points on their driving record within the past 18 months to reduce up to 4 points off their driving record by successfully finishing this defensive driving program.
Can I Login And Logout Of My Class?
You may finish the class in as many sessions as needed, but you have to finish the class within THIRTY (30) days of registering. You can login and log out as you need with the username and password you setup during the PIRP registration. Your data will be saved along the way!
Bay Shore Defensive Driving Customer Support
We are happy to provide Bay Shore customers with friendly and patient customer service reps who are understanding to your needs. We know that selecting a defensive driving course may be a foreign experience for you and we want to make it as painless as possible. Call us toll-free at 800-691-5014 or send us an email at info@trafficschool.com.

Bay Shore Defensive Driving Without The Paperwork
One of the many benefits of PointReductionProgram.com's traffic school programs is that you will save paper. Besides the aggravation that come with filing, mailing, and faxing paperwork, the use of paper is taxing on the environment. With web defensive driving in Bay Shore, there is no final exam to take and no manuals to print out or paperwork to mail in to us. Now that's a program that environmentalists will enjoy!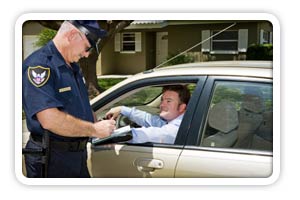 Defensive Driving In Bay Shore - Our Mission
Our Bay Shore defensive driving programs are provided to help you meet all of your New York Department of Motor Vehicles needs. Whether you are looking to reduce points on your motor vehicle operator record or to keep your cost of insuring a car from rising, PointReductionProgram.com is committed to you!
Bay Shore Defensive Driving Time Requirements
Your I-PIRP will last at least 320 minutes (5.33 Hours) in length. State defensive driving law requires that all approved defensive driving programs be a bare minimum of 320 minutes (5.33 Hours) long. PointReductionProgram.com abides by this time requirement, thus ensuring that you get a NYDMV approved class and will be eligible for your insurance rates discount and point reduction rewards.
Easy Payment Options
Paying for your traffic school in Bay Shore doesn't have to cause problems. We accept payment by check sent in the mail, credit card over the phone, credit card online, or you can even defer your payment until you've tried the course and pay later. We accept the following fine credit cards: American Express, Visa, MasterCard, and Discover.