Web Binghamton Defensive Driving
It's the complete New York Defensive Driving answer. You get a NYSDMV approved program sponsored by Agency #29, a great ticket school class, up to 4 (four) points reduced, and your auto insurance discount.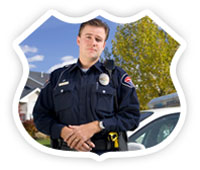 Internet Binghamton Defensive Driving
When you finish defensive driving with PointReductionProgram.com, you get the quality and peace of mind that comes with taking a class provided by the American Safety Council. The NYDMV has approved the American Safety Council (Sponsoring Agency #029) to provide accident prevention classes that reduce points and insurance premiums. The defensive driving classes offered by the American Safety Council are entirely Binghamton approved and are delivered through the Internet for increased speed and your convenience.
Our Traffic School Mission
Offering high quality programs at more affordable prices - that's only part of the PointReductionProgram.com Defensive Driving Mission. We strive to provide traffic school programs that you can rely on to make you a more capable and better driver in Binghamton.
Cost Of New York Defensive Driving Course
Our online PIRP course is offered at the great low price of $24.95. You get everything you need for your 10% insurance discount, points reduced from your motor vehicle operator record, and there's no final exam to take! In addition, your class fee covers the course, your Completion Documentation and the automatic reporting of your fulfillment to the New York State DMV.

Your Complete Defensive Driving Solution In Binghamton
No Classroom Attendance Required
Absolutely No Final Test To Take Or Pass!
NYDMV Approved, Sponsoring Agency #029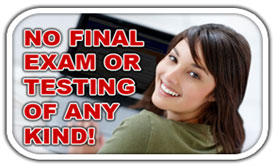 Login And Logout As You Wish
When it comes to a flexible Defensive Driving class in Binghamton, PointReductionProgram.com has you covered. We permit you to login and sign-off when you choose. Do our Binghamton course all at once or over several days - as long as you finish within 30 days, it's all good!
Friendly Customer Service
We are happy to provide Binghamton customers with friendly and patient customer service reps who are understanding to your needs. We know that taking a defensive driving course may be a foreign experience for you and we want to make it as simple as possible. Call us toll-free at 800-691-5014 or send us an email at info@trafficschool.com.
Defensive Driving In Binghamton | 5 Hours And 20 Minutes Time Requirement
Any defensive driving or traffic-school program you take in Binghamton to receive point reduction and a mandatory 10% insurance rates savings must be a minimum of 320 minutes long in instruction time. All of PointReductionProgram.com's New York Defensive Driving programs meet this requisite.