NY DMV Approved Defensive Driving
Get everything you need in Endicott to complete your defensive driving requirement and earn your point reduction eligibility and insurance discount privileges.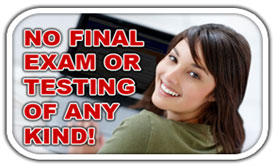 Internet Defensive Driving In Endicott
Endicott Defensive driving is a way of driving that reduces driving risks and uses more advanced driving skills than those taught in basic Driver's Education courses. When you utilize defensive driving practices, you become a better driver and are better educated to understand the laws.
Defensive Driving Advantages
The Course Can Be Accessed From Anywhere With A Pc Or Mac On The Internet 24/7
Mandatory Insurance Reduction Good For 3 Years!
No Classroom Attendance Required
Defensive Driving Benefits
When you partake in PointReductionProgram.com's Endicott Defensive Driving class, you become eligible to reduce as many as 4 points from your Endicott DMV driving record. The NYS DMV will automatically receive notice of your point reduction eligibility and you will also qualify for a mandatory 10% automobile insurance discount. Point reduction only works for applicable traffic violations that happened within eighteen months of your class completion date. Defensive driving for point reduction, in Endicott, cannot be used to reduce points you receive from traffic citations you may receive in the future.

We Are Happy To Help You Out
We are happy to provide Endicott customers with friendly and patient customer service reps who are understanding to your needs. We know that completing a defensive driving course may be a foreign experience for you and we want to make it as trouble-free as possible. Call us toll-free at 800-691-5014 or send us an email at info@trafficschool.com.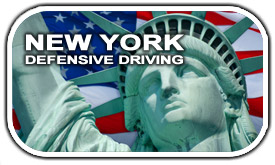 We Make It Easy
Our defensive driving course isn't the only straightforward aspect of what PointReductionProgram.com has to offer. We also make paying for your course a cinch! You can pay online or call in to make payment, it's that straightforward!
The Pointreductionprogram.com Mission
Offering high quality classes at better prices - that's only part of the PointReductionProgram.com Defensive Driving Mission. We strive to provide traffic safety school classes that you can count on to make you a more capable and more cautious driver in Endicott.
Endicott Course Cost
Our all inclusive cost for your Endicott Defensive Driving course is only $24.95! This program cost covers everything demanded by the NYDMV to get your auto insurance discount and have points reduced from your motor vehicle operator record. There are no hidden costs. If you find a cheaper price elsewhere, you can expect hidden costs for your Completion Certificate handling and processing that will increase your course cost.