NY State DMV Approved Defensive Driving
It's the complete New York Defensive Driving answer. You get a New York Department of Motor Vehicles approved program sponsored by Agency #29, a great ticket school course, up to 4 points reduced, and your car insurance discount.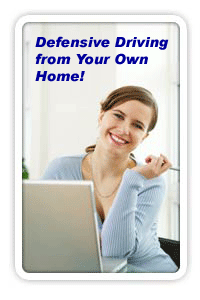 Online Floral Park Defensive Driving
For over 15 years we have helped tens of thousands of Floral Park drivers keep their DMV driving records clean and insurance rates inexpensive. With our decades of traffic safety education experience, we are proud to bring you a Floral Park IPIRP that is trouble-free, fast, information packed and finished when convenient for you.
Floral Park Defensive Driving Time Requirements
Your IPIRP will last at least 5-hrs and 20 minutes in length. State defensive driving law requires that all approved defensive driving classes be a bare minimum of 5-hrs and 20 minutes long. PointReductionProgram.com abides by this time requirement, thus ensuring that you get a NYS DMV approved program and will be eligible for your insurance expense discount and point reduction benefits.
Defensive Driving In Floral Park - Our Mission
PointReductionProgram.com is dedicated to providing the leading driver safety education programs that are online, easy to use, and offered at the most discounted prices. Our relentless pursuit of complete customer satisfaction and a genuine commitment to teaching our students has kept us the ticket school leader for over 15 years.

Benefits Of Our Floral Park Defensive Driving
Sharpen Your New York Defensive Driver Skills And Become A More Defensive Driver
Mandatory Insurance Reduction Good For 3 Years!
Save Money While Reducing Up To Four (4) Points From Your Motor Vehicle Operator Record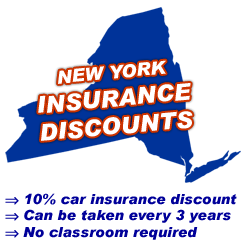 Online PIRP At Your Own Pace
Our I-PIRP is designed to make your life easy! You can log-in and log out as you want, allowing you to take the course at your own speed. Just remember that the Floral Park Defensive Driving laws require you to complete your program within a 30 day time frame.
The Virtually Paper-free Course
One of the many advantages of PointReductionProgram.com's traffic school courses is that you will save paper. Besides the problems that come with filing, mailing, and faxing paperwork, the use of paper is taxing on the environment. With online defensive driving in Floral Park, there is no final examination to take and no manuals to print out or paperwork to mail in to us. Now that's a course that environmentalists will love!
Point Reduction And Rate Of Insuring An Automobile Discount Program
When you partake in PointReductionProgram.com's Floral Park Defensive Driving course, you become eligible to reduce as many as four points from your Floral Park driving record. The NYS DMV will automatically receive notice of your point reduction eligibility and you will also qualify for a mandatory 10% auto insurance discount. Point reduction only works for applicable traffic violations that happened within eighteen months of your course completion date. Defensive driving for point reduction, in Floral Park, cannot be used to reduce points you receive from traffic citations you may receive in the future.