Online Defensive Driving In Fort Drum
It's the complete New York Defensive Driving answer. You get a New York DMV approved course sponsored by Agency #29, a great traffic school class, up to four (4) points reduced, and your auto insurance discount.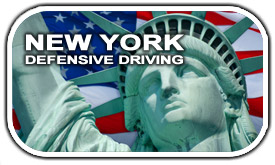 Fort Drum Defensive Driving Online
PointReductionProgram.com's Fort Drum Defensive Driving Course was fashioned to teach you safe driving techniques and the skills required to reduce the risks Fort Drum drivers face while on the road. New York traffic rules are also taught to help you employ these driving techniques to prevent traffic collisions and traffic fines in the future.
Glad To Answer Your Defensive Driving Questions
PointReductionProgram.com is committed to providing you more than just a wonderful defensive driving course. We also pay special attention to the needs of our customers as they take the course, from beginning to end. Talk to our helpful staff in Fort Drum and they will be happy to help!
Cost Of New York Defensive Driving Course
The total purchase price of our Fort Drum online Defensive Driving course is only $24.95. Get it all, including insurance discounts, point reduction, and the best traffic safety education course online!

NY Department Of Motor Vehicles Course Minimum Time Requirements
Your PIRP will last at least 320 minutes (5.33 Hours) in length. State defensive driving law requires that all approved defensive driving courses be a bare minimum of 320 minutes (5.33 Hours) long. PointReductionProgram.com abides by this time requirement, thus ensuring that you get a New York State DMV approved program and will be eligible for your auto insurance discount and point reduction benefits.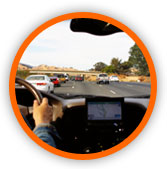 We Make It Easy
Paying for your traffic safety school in Fort Drum doesn't have to cause hassle. We accept payment by check sent in the mail, credit card over the phone, credit card online, or you can even defer your payment until you've tried the course and pay later. We accept the following fine credit cards: American Express, Visa, MasterCard, and Discover.
Pointreductionprogram.com | Defensive Driving Mission
PointReductionProgram.com is dedicated to providing high quality driver safety education courses that are on-line, painless to use, and offered at the cheapest prices. Our relentless pursuit of complete customer satisfaction and a genuine commitment to teaching our students has kept us the trafficschool leader for over 15 years.
Internet Defensive Driving For Point Reduction And Lower Rate Of Insuring An Automobile
Not only will PointReductionProgram.com's defensive driving course help drivers refresh their driving knowledge and keep them up-to-date with today's Fort Drum traffic road rules, our class allows eligible drivers to reduce as many as 4 points on their DMV record. The New York DMV system will automatically record student's eligibility, thus allowing them to receive the appropriate reduction. Further, if a student is the 'principal operator of a motor vehicle', they will obtain a minimum Ten-percent reduction in the base rate of their insurance rates every year for the next 3 years.