Online Gloversville Defensive Driving
Exactly what Gloversville drivers need from their NY DMV Approved Defensive Driving class:
Reduce Points from Your driving record
NY DMV Approved, Sponsoring Agency #029
10% insurance expense Discount
No final test Required!

Online Gloversville Defensive Driving
For over 15 years we have helped tens of thousands of Gloversville drivers keep their DMV records clean and insurance rates low. With our decades of traffic safety education experience, we are proud to bring you a Gloversville Point and Insurance Reduction Program that is trouble-free, speedy, information packed and chosen at your own pace.
The Environmentally Friendly Defensive Driving Choice
Another one of the rewards of our online defensive driving program in Gloversville is that there is no excess paper-waste. There are no written tests to complete, no New York State DMV forms to mail in, and no paper traffic school workbooks to print out. Everything you have to have is 100% on-line... Now that's an eco-friendly defensive driving program Gloversville residents can depend on!
Glad To Answer Your Defensive Driving Questions
You are our valued customer and at PointReductionProgram.com, we are here to listen with any questions you may have along the way. You can contact us via our 800 number or over email and one of our live support members will be prepared to answer your questions.

Defensive Driving Advantages
No Classroom Attendance Required
Reduce Points On Your Record For Any Four (4) Points You Got Over The Past 18 Months
NYS DMV Approved, Sponsoring Agency #029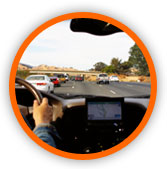 What We Strive To Do
Our Gloversville defensive driving courses are developed to help you meet all of your NYDMV needs. Whether you are looking to reduce points on your DMV record or to keep your auto insurance premiums from getting higher, PointReductionProgram.com is committed to you!
Internet Defensive Driving In Gloversville
When you partake in PointReductionProgram.com's Gloversville Defensive Driving course, you become eligible to reduce as many as four points from your Gloversville driving record. The NYS DMV will automatically receive notice of your point reduction eligibility and you will also qualify for a mandatory 10% price of insuring a vehicle discount. Point reduction only works for applicable traffic violations that happened within eighteen months of your course completion date. Defensive driving for point reduction, in Gloversville, cannot be used to reduce points you receive from traffic fines you may receive in the future.
I-PIRP Time Requirement
Any defensive driving or traffic-school course you complete in Gloversville to receive point reduction and a mandatory 10% insurance savings must be a minimum of 5 hours and 20 minutes long in instruction time. All of PointReductionProgram.com's New York Defensive Driving courses meet this requisite.