Online Defensive Driving In Haverstraw
Exactly what Haverstraw drivers need from their NYDMV Approved Defensive Driving course:
Reduce points from your DMV record
NYDMV approved, Sponsoring Agency #029
10% automobile insurance discount
No final examination required!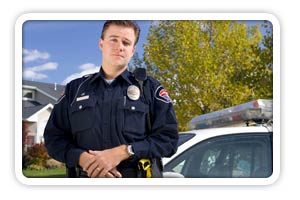 Haverstraw Defensive Driving
PointReductionProgram.com's web course is painless and affordable. There is absolutely no final examination and our course meets all New York DMV requirements for an approved Point and Insurance Reduction Program. If you live in Haverstraw, complete the course that only consists of 4 lessons and earns you the Completion Certificate you need to receive all of the benefits that comes with taking a defensive driving class: insurance reduction, point reduction, and valuable defensive driving rules knowledge gained!
Defensive Driving On Line For Haverstraw Residents
Not only will PointReductionProgram.com's defensive driving program help drivers refresh their driving knowledge and keep them up-to-date with today's Haverstraw traffic rules of the road, our course allows eligible drivers to reduce as many as 4 points on their motor vehicle operator record. The New York DMV system will automatically record student's eligibility, thus allowing them to receive the appropriate reduction. Further, if a customer is the 'principal operator of a motor vehicle', they will obtain a minimum Ten-percent reduction in the base rate of their insurance rates every year for the next 3 years.
Haverstraw Defensive Driving Time Requirements
Any Haverstraw defensive driving course that is an approved PIRP by the New York DMV must meet minimum timing requirements. Currently, NYS law states that any PIRP, online or classroom, must involve at least 5-hrs and 20 minutes of instruction time.

No Need To File Any Paperwork
One of the many rewards of PointReductionProgram.com's trafficschool classes is that you will save paper. Besides the trouble that come with filing, mailing, and faxing paperwork, the use of paper is taxing on the environment. With web defensive driving in Haverstraw, there is no final exam to take and no manuals to print out or paperwork to mail in to us. Now that's a class that environmentalists will like!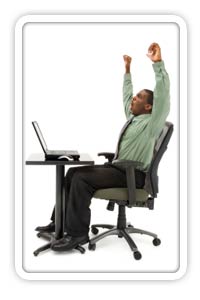 Can I Take My IPIRP Over Multiple Sessions?
In a hurry to finish your Haverstraw Defensive Driving requirement? Then you can go at your own speed and finish the class in a single sitting. Or take your time and split the class into multiple sessions, doing a little here, a little there. We save your work as you go. It's that painless and convenient!
Haverstraw Defensive Driving Value Statement
Offering first-rate courses at cheaper costs - that's only part of the PointReductionProgram.com Defensive Driving Mission. We strive to provide trafficschool courses that you can count on to make you a more capable and more knowledgeable driver in Haverstraw.
Haverstraw Program Price
Our internet PIRP course is offered at the great low price of $24.95. You get everything you need for your 10% insurance discount, points reduced from your motor vehicle operator record, and there's no final test to take! In addition, your program fee covers the course, your Completion Documentation and the automatic reporting of your fulfillment to the New York DMV.