On Line Defensive Driving In Henrietta
It's the complete New York Defensive Driving answer. You get a New York DMV approved course sponsored by Agency #29, a great traffic-school class, up to 4 points reduced, and your car insurance discount.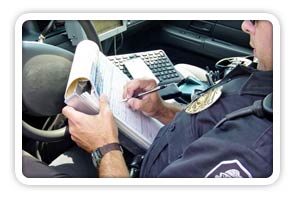 Henrietta Defensive Driving Online
The IPIRP was designed by the New York DMV to aid drivers in reducing traffic ticket points and decrease their insurance rates. Successful completion of this defensive driving program enables you to a mandatory 10% reduction on your vehicle's liability, no-fault and collision insurance rates. The insurance reduction is good for 36 months (3 years) and is renewable every 3 years by completing the program again. The New York DMV permits motorists who got points on their DMV record within the past 18 months to reduce up to four (4) points off their driving record by successfully finishing this defensive driving program.
Support For New York Defensive Driving
You are our valued customer and at PointReductionProgram.com, we are here to help you with any issues you may have along the way. You can contact us on the phone or over email and one of our helpful staff members will be on hand to answer your questions.
Can I Take My Point And Insurance Reduction Program Over Multiple Sessions?
You may take the program in as many sessions as needed, but you have to take the program within THIRTY (30) days of registering. You can login and log out as you need with the username and password you setup during the Point and Insurance Reduction Program registration. Your data will be saved along the way!

First Rate Henrietta Defensive Driving
Absolutely No Final Exam To Take Or Pass!
No Classroom Attendance Required
NYS DMV Approved, Sponsoring Agency #029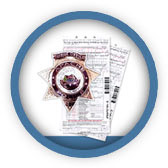 Point And Insurance Reduction With An I-PIRP Course
Not only will PointReductionProgram.com's defensive driving program help drivers refresh their driving knowledge and keep them up-to-date with today's Henrietta traffic laws, our program allows eligible drivers to reduce as many as 4 (four) points on their driver record. The New York DMV system will automatically record student's eligibility, thus allowing them to receive the appropriate reduction. Further, if a student is the 'principal operator of a motor vehicle', they will obtain a minimum Ten-percent reduction in the base rate of their insurance rates every year for the next 3 years.
Henrietta Defensive Driving Mission
Offering the leading programs at less expensive costs - that's only part of the PointReductionProgram.com Defensive Driving Mission. We strive to provide traffic-school programs that you can depend on to make you a more capable and more defensive driver in Henrietta.
Multiple Payment Methods For Henrietta Residents
Paying for your trafficschool in Henrietta doesn't have to cause issues. We accept payment by check sent in the mail, credit card over the phone, credit card online, or you can even defer your payment until you've tried the course and pay later. We accept the following fine credit cards: American Express, Visa, MasterCard, and Discover.