Internet Huntington Defensive Driving
Get everything you need in Huntington to complete your defensive driving requirement and earn your point reduction eligibility and insurance discount privileges.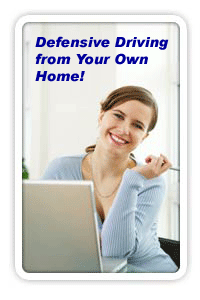 Huntington Defensive Driving Online
Huntington Defensive driving is a way of driving that reduces driving risks and uses more advanced driving skills than those taught in basic Drivers Ed classes. When you utilize defensive driving practices, you become a more defensive driver and are better educated to understand the laws.
Finishing My Huntington Defensive Driving Program
When it comes to a flexible Defensive Driving course in Huntington, PointReductionProgram.com has you covered. We allow you to log-in and log-out when you want. Finish our Huntington course all at once or over several days - as long as you finish within 30 days, it's all good!
How Long Will My Program Take?
Any Huntington defensive driving course that is an approved Internet Point and Insurance Reduction Program by the New York DMV must meet minimum timing requirements. Currently, NYS law states that any Internet Point and Insurance Reduction Program, online or classroom, must involve at least 320 minutes of instruction time.

Your Complete Defensive Driving Solution In Huntington
Absolutely No Final Test To Take Or Pass!
No Classroom Attendance Required
Sharpen Your New York Defensive Driver Skills And Become A Safer Driver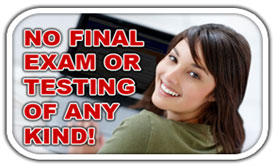 Class Price For Defensive Driving In Huntington
Get all you need for your 10% NY auto insurance premiums savings and 4 point reduction on your New York DMV driving record - and it only costs $24.95, Including your Certificate of Completion and live support!
Defensive Driving In Huntington - Our Mission
Offering the best courses at cheaper prices - that's only part of the PointReductionProgram.com Defensive Driving Mission. We strive to provide traffic safety school courses that you can count on to make you a more capable and more knowledgeable driver in Huntington.
Huntington Defensive Driving Customer Support
You are our valued customer and at PointReductionProgram.com, we are here to assist you with any questions you may have along the way. You can contact us via our 800 number or using email and one of our customer service representatives members will be prepared to answer your questions.