Defensive Driving Online
Get more than just a great class at a reasonable price when you finish our Defensive Driving Program in Islip. You'll also get all the rewards:
No final exam required!
10% rate of insuring an automobile discount
Reduce points from your driver record
NY DMV approved, Sponsoring Agency #029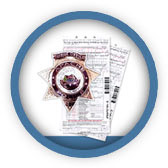 Islip Defensive Driving Online
For over 15 years we have helped hundreds of thousands of Islip drivers keep their records clean and insurance rates reasonable. With our decades of traffic safety education experience, we are proud to bring you a Islip Point and Insurance Reduction Program that is easy, fast, information packed and done when convenient for you.
Our Traffic School Mission
At PointReductionProgram.com, we are dedicated to proving our students with the most interactive, education, and price friendly traffic safety programs in Islip. We are here to help Islip drivers satisfy their defensive driving requirements easily.
Point And Insurance Reduction With An IPIRP Course
Not only will PointReductionProgram.com's defensive driving program help drivers refresh their driving knowledge and keep them up-to-date with today's Islip traffic road rules, our program allows eligible drivers to reduce as many as four (4) points on their driving record. The New York DMV system will automatically record student's eligibility, thus allowing them to receive the appropriate reduction. Further, if a customer is the 'principal operator of a motor vehicle', they will receive a minimum Ten-percent reduction in the base rate of their insurance premiums every year for the next 3 years.

Glad To Answer Your Defensive Driving Questions
Please feel free to contact our customer service representatives for live support regarding any of your defensive driving course questions. You can call us toll-free at 800-691-5014 or email us at info@trafficschool.com. We can help you get started, or if you're already a student, we can help you find resolutions to your course issues.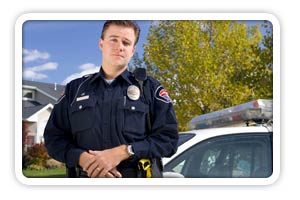 Defensive Driving You Can Count On
Save Money While Reducing Up To 4 (four) Points From Your Driver Record
NY Department Of Motor Vehicles Approved, Sponsoring Agency #029
Sharpen Your New York Defensive Driver Skills And Become A Safer Driver
Islip Defensive Driving Time Requirements
Any Islip defensive driving course that is an approved Point and Insurance Reduction Program by the New York Department of Motor Vehicles must meet minimum timing requirements. Currently, NYS law states that any Point and Insurance Reduction Program, online or classroom, must involve at least 320 minutes of instruction time.
Do I Have To Finish My Point And Insurance Reduction Program All At Once?
In a hurry to finish your Islip Defensive Driving requirement? Then you can go at your own pace and do the course in a single sitting. Or take your time and split the class into multiple sessions, doing a little here, a little there. We save your work as you go. It's that easy and flexible!