Ithaca Defensive Driving Course
Obtain more than just a great class at a reasonable price when you finish our Defensive Driving Program in Ithaca. You'll also get all the advantages:
No final examination required!
10% insurance rates discount
Reduce points from Your motor vehicle operator record
NYS DMV approved, Sponsoring Agency #029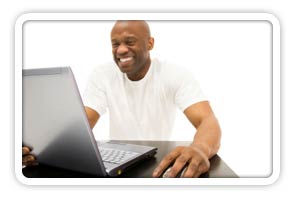 On-line Ithaca Defensive Driving
Ithaca Defensive Driving is the uncomplicated way to obtain a 10% vehicle insurance reduction for 3 years and reduce up to four points on your driver's license record.
Pointreductionprogram.com Payment Alternatives
Paying for your traffic school in Ithaca doesn't have to cause hassle. We accept payment by check sent in the mail, credit card over the phone, credit card online, or you can even defer your payment until you've tried the course and pay later. We accept the following fine credit cards: American Express, Visa, MasterCard, and Discover.
Ithaca Defensive Driving For $24.95
The total purchase price of our Ithaca web Defensive Driving class is just $24.95. Get it all, including insurance discounts, point reduction, and the best traffic safety education class online!

Glad To Answer Your Defensive Driving Questions
Please feel free to contact our customer service reps for live support regarding any of your defensive driving course questions. You can call us toll-free at 800-691-5014 or email us at info@trafficschool.com. We can help you get started, or if you're already a customer, we can help you find resolutions to your course issues.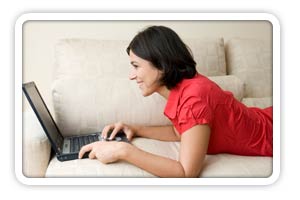 Defensive Driving Benefits
PointReductionProgram.com, in conjunction with The American Safety Council, provides a Ithaca Defensive Driving program approved by the NY State DMV. Upon finishing of our Internet Point and Insurance Reduction Program, customers receive a minimum of a 4 point-reduction on their New York DMV driving record. In addition, a mandatory minimum 10% vehicle insurance discount will be earned if the program is completed by the principal operator of the vehicle being insured.
Going Green In Ithaca
Another one of the rewards of our internet defensive driving program in Ithaca is that there is no excess paper-waste. There are no written tests to complete, no NY Department of Motor Vehicles forms to mail in, and no paper traffic school workbooks to print out. Everything you want is completely on the internet... Now that's an eco-friendly defensive driving program Ithaca residents can depend on!
Defensive Driving At Your Pace
You may complete the course in as many sessions as needed, but you have to complete the course within THIRTY (30) days of registering. You can login and log out as you need with the username and password you setup during registration. Your data will be saved along the way!