All You Need From A Defensive Driving Course
Receive more than just a great course at a cheap price when you finish our Defensive Driving Program in Lancaster. You'll also get all the rewards:
No final test required!
10% insurance rates discount
Reduce points from your DMV record
New York State DMV approved, Sponsoring Agency #029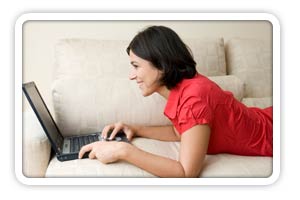 Lancaster Defensive Driving Online
Lancaster Defensive driving is a way of driving that reduces driving risks and uses more advanced driving skills than those taught in basic Drivers Ed programs. When you utilize defensive driving techniques, you become a more aware driver and are better educated to understand the rules of the road.
Reduce Points And Get An Insurance Discount With Pointreductionprogram.com
PointReductionProgram.com, in conjunction with The American Safety Council, presents a Lancaster Defensive Driving program approved by the NYSDMV. Upon completion of our PIRP, patrons get a minimum of a four (4) point-reduction on their New York drivers record. In addition, a mandatory minimum 10% car/truck insurance discount will be earned if the program is completed by the principal operator of the vehicle being insured.
NY State DMV Class Minimum Time Requirements
Any Lancaster defensive driving course that is an approved Point and Insurance Reduction Program by the NY State DMV must meet minimum timing requirements. Currently, NYS law states that any Point and Insurance Reduction Program, online or classroom, must involve at least 5-hrs and 20 minutes of instruction time.

Cost Of New York Defensive Driving Course
Our all inclusive cost for your Lancaster Defensive Driving course is only $24.95! This program cost covers everything demanded by the NY State DMV to get your insurance rates discount and have points reduced from your DMV driving record. There are no hidden costs. If you find a cheaper price elsewhere, you can expect hidden costs for your Completion Certificate handling and processing that will increase your course cost.

Multiple Payment Methods For Lancaster Residents
Pay for your Lancaster defensive driving program with one of our easy payment methods: we accept payment online with Visa, MasterCard, Discover, or American Express!
Lancaster Defensive Driving Has It All
Receive An Auto Insurance Reduction Of 10% In The Base Rate Of Liability, No-fault & Collision Cost Of Insuring A Car
Sharpen Your New York Defensive Driver Skills And Become A Defensive Driver
Reduce Points On Your Driving Record For Any Four Points You Were Issued Over The Past 18 Months
Online Point And Insurance Reduction Program At Your Own Pace
You may do the class in as many sessions as needed, but you have to do the class within THIRTY (30) days of registering. You can login and log out as you need with the username and password you setup during registration. Your data will be saved along the way!