All You Need From A Defensive Driving Course
Get everything you need in Lindenhurst to satisfy your defensive driving requirement and earn your point reduction eligibility and insurance discount privileges.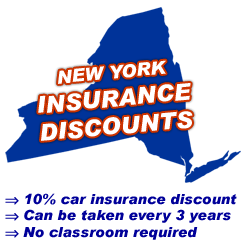 New York State DMV Approved Defensive Driving
Completion of this NYSDMV approved Internet Point and Insurance Reduction Program Defensive Driving program provides a 3-year, 10% reduction off of your vehicle insurance premiums. The whole program is available entirely on-line. You can go at your pace and there is NO CLASSROOM ATTENDANCE REQUIRED. This program also allows you to reduce up to 4 points on your DMV driving record. In addition, there are NEVER ANY HIDDEN FEES with our class. Your course fee covers the program, your Certificate of Completion and the electronic reporting of your successful completion of the program to the NYSDMV. So what are you waiting for, get it all when you get started today!
Point And Insurance Reduction Program - Work Saved As You Go
Our IPIRP is designed to make your life easy! You can login and sign-out as you want, allowing you to do the program at your own tempo. Just remember that the Lindenhurst Defensive Driving laws require you to complete your program within a 30 day time frame.
Making Payment For Your Lindenhurst Program
Paying for your traffic school in Lindenhurst doesn't have to cause hassle. We accept payment by check sent in the mail, credit card over the phone, credit card online, or you can even defer your payment until you've tried the course and pay later. We accept the following fine credit cards: American Express, Visa, MasterCard, and Discover.

Got Defensive Driving Questions? We've Got Answers!
PointReductionProgram.com is committed to providing you more than just an outstanding defensive driving program. We also pay special attention to the needs of our customers as they do the program, from beginning to end. Talk to our live support in Lindenhurst and they will be happy to assist you!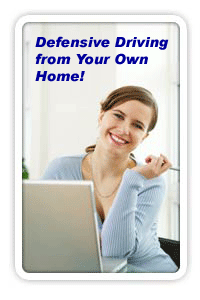 Pointreductionprogram.com Defensive Driving Goals
At PointReductionProgram.com, we are dedicated to proving our students with the most captivating, education, and price friendly traffic safety courses in Lindenhurst. We are here to help Lindenhurst drivers fulfill their defensive driving requirements easily.
Defensive Driving Done Right
Obtain An Car Insurance Reduction Of 10% In The Base Rate Of Liability, No-fault & Collision Insurance Rates
New York DMV Approved, Sponsoring Agency #029
The Class Can Be Accessed From Anywhere With A Pc Or Mac On-line 24/7
Lindenhurst Defensive Driving Without The Classroom
The popularity of the Internet has revolutionized many industries, including the way best companys of the traffic safety school industry offer their defensive driving courses. At PointReductionProgram.com, we make available internet defensive driving courses for all of New York that allow patrons to skip the traditional sit-down classroom in favor of taking a paperless course from home, work, or school. Not only is internet defensive driving more convenient for Lindenhurst drivers, it saves paper and cuts down on unnecessary waste of our precious natural resources.