Mamaroneck Defensive Driving Program
Get more than just a great class at a fair price when you take our Defensive Driving Program in Mamaroneck. You'll also get all the advantages:
No final exam required!
10% insurance discount
Reduce points from your driving record
NYDMV approved, Sponsoring Agency #029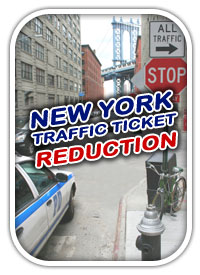 Mamaroneck Defensive Driving
When you take defensive driving with PointReductionProgram.com, you get the quality and peace of mind that comes with taking a course provided by the American Safety Council. The New York State DMV has approved the American Safety Council (Sponsoring Agency #029) to provide accident prevention courses that reduce points and insurance premiums. The defensive driving courses offered by the American Safety Council are entirely Mamaroneck approved and are delivered through the Internet for increased speed and your convenience.
What We Strive To Do
Offering high quality courses at lower costs - that's only part of the PointReductionProgram.com Defensive Driving Mission. We strive to provide traffic school courses that you can rely on to make you a more capable and better driver in Mamaroneck.
How Many Hours Will My Point And Insurance Reduction Program Take?
Your Point and Insurance Reduction Program will last at least 320 minutes in length. State defensive driving law requires that all approved defensive driving courses be a bare minimum of 320 minutes long. PointReductionProgram.com abides by this time requirement, thus ensuring that you get a New York DMV approved course and will be eligible for your automobile insurance discount and point reduction benefits.

Pay The Way You Want To
Pay for your Mamaroneck defensive driving course with one of our easy payment methods: we accept payment online with Visa, MasterCard, Discover, or American Express!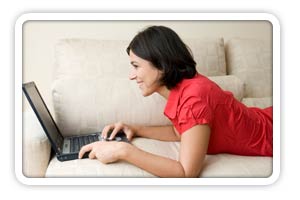 Defensive Driving You Can Count On
Take The Online Class Fully From Any Location
NYS DMV Approved, Sponsoring Agency #029
Reduce Points On Your Driving Record For Any 4 (four) Points You Were Issued Over The Past 18 Months
Internet Defensive Driving For Point Reduction And Lower Insurance Rates
When you partake in PointReductionProgram.com's Mamaroneck Defensive Driving course, you become eligible to reduce as many as four points from your Mamaroneck driving record. The NYS DMV will automatically receive notice of your point reduction eligibility and you will also qualify for a mandatory 10% insurance premiums discount. Point reduction only works for applicable traffic violations that happened within eighteen months of your course completion date. Defensive driving for point reduction, in Mamaroneck, cannot be used to reduce points you receive from traffic tickets you may receive in the future.
Paperless Program For Mamaroneck
The popularity of the Internet has revolutionized many industries, including the way top companys of the ticket school industry offer their defensive driving programs. At PointReductionProgram.com, we provide online defensive driving courses for all of New York that allow students to skip the traditional sit-down class in favor of taking a paperless course from any place. Not only is on-line defensive driving more convenient for Mamaroneck drivers, it saves paper and cuts down on unnecessary waste of our precious natural resources.