The Complete Defensive Driving Course
It's the complete New York Defensive Driving answer. You get a NY Department of Motor Vehicles approved program sponsored by Agency #29, a great traffic safety school program, up to four points reduced, and your car insurance discount.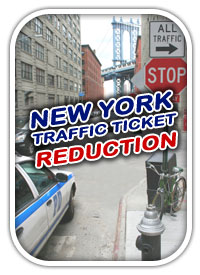 Online Middletown Defensive Driving
For over 15 years we have helped tens of thousands of Middletown drivers keep their driver records clean and insurance rates low. With our decades of traffic safety education experience, we are proud to bring you a Middletown Internet Point and Insurance Reduction Program that is trouble-free, fast, information packed and completed when convenient for you.
Save Paper When You Go To Defensive Driving Online
The popularity of the Internet has revolutionized many industries, including the way leaders of the traffic school industry offer their defensive driving courses. At PointReductionProgram.com, we offer web defensive driving courses for all of New York that allow customers to skip the traditional sit-down class in favor of taking a paperless course from any location. Not only is online defensive driving more convenient for Middletown drivers, it saves paper and cuts down on unnecessary waste of our precious natural resources.
Middletown Defensive Driving Has It All
New York DMV Approved, Sponsoring Agency #029
Save Money While Reducing Up To Four (4) Points From Your Driving Record
Take The Online Course Completely From Any Place

Middletown Defensive Driving Value Statement
PointReductionProgram.com is dedicated to providing high quality driver safety education programs that are on the web, painless to use, and offered at the most affordable prices. Our relentless pursuit of complete customer satisfaction and a genuine commitment to teaching our patrons has kept us the ticket school leader for over 15 years.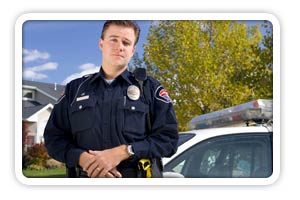 How Long Does Defensive Driving Take?
Any Middletown defensive driving course that is an approved Internet Point and Insurance Reduction Program by the New York State DMV must meet minimum timing requirements. Currently, NYS law states that any Internet Point and Insurance Reduction Program, online or classroom, must involve at least 5-hrs and 20 minutes of instruction time.
NYDMV Approved Course Cost
Our on-line PIRP course is offered at the great low price of $24.95. You get everything you need for your 10% insurance discount, points reduced from your driving record, and there's no final test to take! In addition, your course fee covers the course, your Completion Certificate and the automatic reporting of your fulfillment to the New York State DMV.
Got Defensive Driving Questions? We've Got Answers!
You are our valued customer and at PointReductionProgram.com, we are here to assist with any issues you may have along the way. You can contact us over the phone or via email and one of our customer support members will be available to answer your questions.