Defensive Driving In New Hyde Park
Exactly what New Hyde Park drivers need from their New York DMV Approved Defensive Driving program:
Reduce points from your driver record
New York DMV approved, Sponsoring Agency #029
10% insurance rates discount
No final exam required!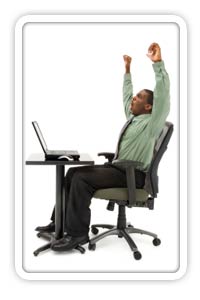 Internet New Hyde Park Defensive Driving
The Internet Point and Insurance Reduction Program was designed by the New York State DMV to aid drivers in reducing traffic ticket points and decrease their rate of insuring an automobile. Successful completion of this defensive driving program enables you to a mandatory 10% reduction on your vehicle's liability, no-fault and collision insurance rates. The insurance reduction is good for 36 months (3 years) and is renewable every 3 years by completing the program again. The New York State DMV allows motorists who received points on their operator's record within the past 18 months to reduce up to 4 (four) points off their driving record by successfully finishing this defensive driving program.
How Long Does The Program Take?
Your Point and Insurance Reduction Program will last at least 5-hrs and 20 minutes in length. State defensive driving law requires that all approved defensive driving programs be a bare minimum of 5-hrs and 20 minutes long. PointReductionProgram.com abides by this time requirement, thus ensuring that you get a NYS DMV approved course and will be eligible for your rate of insuring an automobile discount and point reduction rewards.
New Hyde Park Defensive Driving Value Statement
Our New Hyde Park Defensive Driving programs are provided to help you meet all of your NY State DMV needs. Whether you are looking to reduce points on your drivers record or to keep your insurance premiums from increasing, PointReductionProgram.com is committed to you!

New Hyde Park Defensive Driving Customer Support
You are our valued customer and at PointReductionProgram.com, we are here to assist with any concerns you may have along the way. You can contact us over the phone or via email and one of our helpful staff members will be waiting to answer your questions.

The Virtually Paper-free Program
One of the many benefits of PointReductionProgram.com's traffic school courses is that you will save paper. Besides the problems that come with filing, mailing, and faxing paperwork, the use of paper is taxing on the environment. With online defensive driving in New Hyde Park, there is no final to take and no manuals to print out or paperwork to mail in to us. Now that's a course that environmentalists will like!
We Make It Easy
Paying for your trafficschool in New Hyde Park doesn't have to cause issues. We accept payment by check sent in the mail, credit card over the phone, credit card online, or you can even defer your payment until you've tried the course and pay later. We accept the following fine credit cards: American Express, Visa, MasterCard, and Discover.
New York State DMV Approved Program Price
Get everything you need for your 10% NY auto insurance premiums savings and four (4) point reduction on your NYDMV driving record - and it only costs $24.95, Including your Certificate of Completion and live support!