Defensive Driving In North Tonawanda
Get everything you need in North Tonawanda to complete your defensive driving requirement and earn your point reduction eligibility and insurance discount privileges.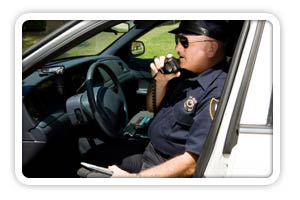 Web North Tonawanda Defensive Driving
For over 15 years we have helped many thousand of North Tonawanda drivers keep their motor vehicle operator records clean and insurance rates down. With our decades of traffic safety education experience, we are proud to bring you a North Tonawanda Point and Insurance Reduction Program that is straightforward, speedy, information packed and taken when convenient for you.
Do I Have To Finish My Point And Insurance Reduction Program All At Once?
When it comes to a flexible Defensive Driving course in North Tonawanda, PointReductionProgram.com has you covered. We permit you to log in and log out when you desire. Complete our North Tonawanda course all at once or over multiple days - as long as you finish within 30 days, it's all good!
Real People With Real Solutions To Your Defensive Driving Blues
Please feel free to contact our live support for live support regarding any of your defensive driving program questions. You can call us toll-free at 800-691-5014 or email us at info@trafficschool.com. We can help you get started, or if you're already a customer, we can help you find resolutions to your class issues.

North Tonawanda PIRP With Rewards
Not only will PointReductionProgram.com's defensive driving course help drivers refresh their driving knowledge and keep them up-to-date with today's North Tonawanda traffic road rules, our course allows eligible drivers to reduce as many as 4 (four) points on their driving record. The New York DMV system will automatically record student's eligibility, thus allowing them to receive the appropriate reduction. Further, if a customer is the 'principal operator of a motor vehicle', they will get a minimum Ten-percent reduction in the base rate of their auto insurance premiums every year for the next 3 years.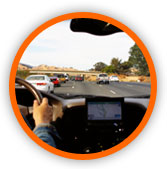 New York Department Of Motor Vehicles Approved Class Cost
Our all inclusive price for your North Tonawanda Defensive Driving course is only $24.95! This course price covers everything necessitated by the New York DMV to get your insurance costs discount and have points reduced from your operator's record. There are no hidden costs. If you find a cheaper price elsewhere, you can expect hidden costs for your Completion Certificate handling and processing that will increase your course price.
Our Defensive Driving Mission
Offering top-rate programs at more affordable prices - that's only part of the PointReductionProgram.com Defensive Driving Mission. We strive to provide ticket school programs that you can rely on to make you a more capable and more defensive driver in North Tonawanda.
North Tonawanda Defensive Driving Payment Options
Paying for your traffic safety school in North Tonawanda doesn't have to cause problems. We accept payment by check sent in the mail, credit card over the phone, credit card online, or you can even defer your payment until you've tried the course and pay later. We accept the following fine credit cards: American Express, Visa, MasterCard, and Discover.