Plattsburgh Defensive Driving With All The Perks
Get more than just a great course at a discounted price when you finish our Defensive Driving Program in Plattsburgh. You'll also get all the rewards:
No final required!
10% insurance rates discount
Reduce points from your DMV record
NY DMV approved, Sponsoring Agency #029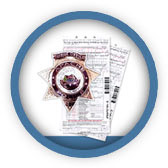 Online Defensive Driving In Plattsburgh
PointReductionProgram.com's Plattsburgh Defensive Driving Course was created to teach you safe driving techniques and the skills necessitated to reduce the risks Plattsburgh drivers face while on the road. New York traffic rules are also taught to help you employ these driving techniques to prevent traffic collisions and traffic tickets in the future.
Our Defensive Driving Mission
Our Plattsburgh defensive driving courses are created to help you meet all of your NYSDMV needs. Whether you are looking to reduce points on your driving record or to keep your rate of insuring an automobile from getting more expensive, PointReductionProgram.com is committed to you!
Why Go To Plattsburgh Defensive Driving
Take The Online Program 100% From Any Place
Save Money While Reducing Up To Four (4) Points From Your DMV Record
Absolutely No Final Examination To Take Or Pass!

Payment Choices For Your Defensive Driving Course
Whether you prefer to make payment for your course with a credit card online, over the phone, or by mailing it in - we've got you covered! We accept MasterCard, American Express, Visa, and Discover.

Internet Defensive Driving In Plattsburgh
Not only will PointReductionProgram.com's defensive driving program help drivers refresh their driving knowledge and keep them up-to-date with today's Plattsburgh traffic laws, our program allows eligible drivers to reduce as many as four points on their motor vehicle operator record. The New York DMV system will automatically record student's eligibility, thus allowing them to receive the appropriate reduction. Further, if a customer is the 'principal operator of a motor vehicle', they will receive a minimum Ten-percent reduction in the base rate of their insurance premiums every year for the next 3 years.
Paperless Program For Plattsburgh
The popularity of the Internet has revolutionized many industries, including the way top providers of the trafficschool industry offer their defensive driving classes. At PointReductionProgram.com, we make available online defensive driving courses for all of New York that allow patrons to skip the traditional sit-down class in favor of taking a paperless course from home, work, or school. Not only is online defensive driving more convenient for Plattsburgh drivers, it saves paper and cuts down on unnecessary waste of our precious natural resources.
Can I Login And Logout Of My Course?
In a hurry to finish your Plattsburgh Defensive Driving requirement? Then you can go at your own speed and take the program in a single sitting. Or take your time and split the course into multiple sessions, doing a little here, a little there. We save your work as you go. It's that painless and convenient!