Defensive Driving Online
It's the complete New York Defensive Driving answer. You get a NYDMV approved class sponsored by Agency #29, a great traffic-school course, up to four points reduced, and your car/truck insurance discount.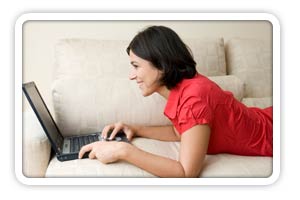 New York Department Of Motor Vehicles Approved Defensive Driving
PointReductionProgram.com's online class is uncomplicated and reasonably priced. There is absolutely no final and our class meets all New York DMV requirements for an approved I-PIRP. If you live in Scarsdale, do the class that only consists of 4 sections and earns you the Completion Certificate you need to receive all of the benefits that comes with completing a defensive driving class: insurance reduction, point reduction, and valuable defensive driving rules of the road knowledge gained!
Price To Take Defensive Driving In Scarsdale
Get all you need for your 10% NY insurance rates savings and four point reduction on your New York State DMV driving record - and it only costs $24.95, Including your Completion Certificate and live support!
Can I Take My Point And Insurance Reduction Program Over Multiple Sessions?
When it comes to a convenient Defensive Driving course in Scarsdale, PointReductionProgram.com has you covered. We allow you to log in and log-off when you desire. Complete our Scarsdale course all at once or over a bunch of days - as long as you finish within 30 days, it's all good!

Paying For Your Course
Our defensive driving course isn't the only trouble-free aspect of what PointReductionProgram.com has to offer. We also make paying for your course a cinch! You can pay on-line or call in to make payment, it's that trouble-free!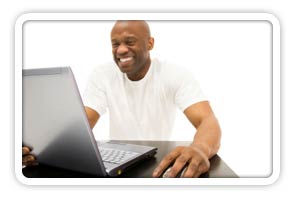 No Need To File Any Paperwork
One of the many advantages of PointReductionProgram.com's ticket school courses is that you will save paper. Besides the problems that come with filing, mailing, and faxing paperwork, the use of paper is taxing on the environment. With online defensive driving in Scarsdale, there is no final exam to take and no manuals to print out or paperwork to mail in to us. Now that's a course that environmentalists will love!
Scarsdale Defensive Driving Value Statement
Offering top quality courses at discounted costs - that's only part of the PointReductionProgram.com Defensive Driving Mission. We strive to provide traffic-school courses that you can count on to make you a more capable and more cautious driver in Scarsdale.
How Long Does An I-PIRP Program Take?
Accepted Point and Insurance Reduction Programs require a bare-minimum of 5-hrs and 20 minutes of instruction time. Our on-line Point and Insurance Reduction Program satisfies this requirement and fully abides by New York DMV regulations. Our program has built-in measures to ensure that you meet all necessary requirements and that you get at least 5-hrs and 20 minutes of defensive driving education.