The Complete Defensive Driving Class
Get everything you need in Shirley to fulfill your defensive driving requirement and earn your point reduction eligibility and insurance discount privileges.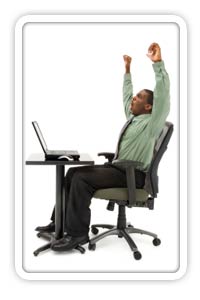 Shirley Defensive Driving
Shirley Defensive driving is a way of driving that reduces driving risks and uses more advanced driving skills than those taught in basic Driver Ed classes. When you utilize defensive driving skills, you become a safer driver and are better educated to understand the laws.
Online Defensive Driving In Shirley
Not only will PointReductionProgram.com's defensive driving class help drivers refresh their driving knowledge and keep them up-to-date with today's Shirley traffic rules, our course allows eligible drivers to reduce as many as 4 points on their driving record. The New York DMV system will automatically record student's eligibility, thus allowing them to receive the appropriate reduction. Further, if a student is the 'principal operator of a motor vehicle', they will get a minimum Ten-percent reduction in the base rate of their automobile insurance every year for the next 3 years.
The Best Quality Shirley Defensive Driving
Absolutely No Final Test To Take Or Pass!
Sharpen Your New York Defensive Driver Skills And Become A More Cautious Driver
The Program Can Be Accessed From Anywhere With A Pc Or Mac On The Internet 24/7

How Many Hours Will My PIRP Take?
Your PIRP will last at least 5-hrs and 20 minutes in length. State defensive driving law requires that all approved defensive driving classes be a bare minimum of 5-hrs and 20 minutes long. PointReductionProgram.com abides by this time requirement, thus ensuring that you get a New York DMV approved class and will be eligible for your insurance premiums discount and point reduction benefits.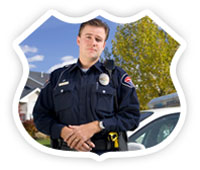 Shirley Program Cost
Get everything you need for your 10% NY insurance costs savings and 4 (four) point reduction on your NY State DMV driving record - and it only costs $24.95, Including your Completion Certificate and live support!
Support For New York Defensive Driving
Please feel free to contact our customer-support for live support regarding any of your defensive driving program questions. You can call us toll-free at 800-691-5014 or email us at info@trafficschool.com. We can help you get started, or if you're already a patron, we can help you find resolutions to your course issues.
Do I Have To Complete My Internet Point And Insurance Reduction Program All At Once?
When it comes to a flexible Defensive Driving course in Shirley, PointReductionProgram.com has you covered. We allow you to log in and log-out when you want. Take our Shirley course all at once or over several days - as long as you finish within 30 days, it's all good!