NYDMV Approved Defensive Driving
Receive more than just a great class at a bargain price when you complete our Defensive Driving Program in Smithtown. You'll also get all the benefits:
No final exam required!
10% insurance rates discount
Reduce points from your driving record
NYS DMV approved, Sponsoring Agency #029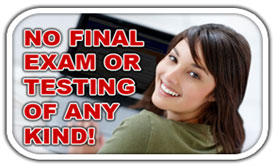 Smithtown Defensive Driving
The PIRP was designed by the New York State DMV to aid drivers in reducing moving violation points and decrease their insurance costs. Successful completion of this defensive driving class enables you to a mandatory 10% reduction on your vehicle's liability, no-fault and collision insurance rates. The insurance reduction is good for 36 months (3 years) and is renewable every 3 years by completing the class again. The New York State DMV lets motorists who received points on their driving record within the past 18 months to reduce up to 4 (four) points off their driving record by successfully finishing this defensive driving course.
Glad To Answer Your Defensive Driving Questions
PointReductionProgram.com is committed to providing you more than just an outstanding defensive driving course. We also pay special attention to the needs of our students as they complete the course, from beginning to end. Talk to our customer service in Smithtown and they will be happy to aid you!
Doing My Smithtown Defensive Driving Course
Our I-PIRP is designed to make your life easy! You can log-in and sign off as you want, allowing you to finish the class at your own tempo. Just remember that the Smithtown Defensive Driving laws require you to complete your program within a 30 day time frame.

Paperless Program For Smithtown
One of the many benefits of PointReductionProgram.com's traffic safety school courses is that you will save paper. Besides the hassle that come with filing, mailing, and faxing paperwork, the use of paper is taxing on the environment. With internet defensive driving in Smithtown, there is no final exam to take and no manuals to print out or paperwork to mail in to us. Now that's a course that environmentalists will rave about!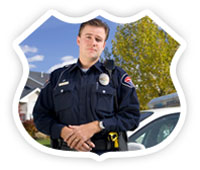 Defensive Driving In Smithtown | 320 Minutes Time Requirement
Any Smithtown defensive driving course that is an approved Point and Insurance Reduction Program by the New York DMV must meet minimum timing requirements. Currently, NYS law states that any Point and Insurance Reduction Program, online or classroom, must involve at least 320 minutes (5.33 Hours) of instruction time.
How Much Do You Charge For Your Class?
Get all you need for your 10% NY rate of insuring an automobile savings and 4 (four) point reduction on your New York State DMV driving record - and it only costs $24.95, Including your Completion Certificate and live support!
Payment Choices For Your Defensive Driving Course
Paying for your traffic school in Smithtown doesn't have to cause headaches. We accept payment by check sent in the mail, credit card over the phone, credit card online, or you can even defer your payment until you've tried the course and pay later. We accept the following fine credit cards: American Express, Visa, MasterCard, and Discover.