On-line South Farmingdale Defensive Driving
Exactly what South Farmingdale drivers need from their NY Department of Motor Vehicles Approved Defensive Driving program:
Reduce Points from Your operator's record
NY Department of Motor Vehicles Approved, Sponsoring Agency #029
10% insurance costs Discount
No final exam Required!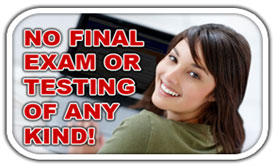 South Farmingdale Defensive Driving Online
PointReductionProgram.com's on-line class is uncomplicated and low cost. There is absolutely no final exam and our class meets all New York DMV requirements for an approved Internet Point and Insurance Reduction Program. If you live in South Farmingdale, complete the class that only consists of 4 lessons and earns you the Certificate of Completion you need to receive all of the benefits that comes with completing a defensive driving class: insurance reduction, point reduction, and valuable defensive driving rules of the road knowledge gained!
We Make It Easy
Paying for your ticket school in South Farmingdale doesn't have to cause trouble. We accept payment by check sent in the mail, credit card over the phone, credit card online, or you can even defer your payment until you've tried the course and pay later. We accept the following fine credit cards: American Express, Visa, MasterCard, and Discover.
A Paperless Course For South Farmingdale
Another one of the benefits of our web defensive driving course in South Farmingdale is that there is no excess paper-waste. There are no written tests to complete, no NY Department of Motor Vehicles forms to mail in, and no paper traffic school workbooks to print out. Everything you need is fully on the internet... Now that's an eco-friendly defensive driving course South Farmingdale residents can count on!

How Long Will My Course Take?
Any defensive driving or traffic safety school program you complete in South Farmingdale to receive point reduction and a mandatory 10% automobile insurance savings must be a minimum of 5-hrs and 20 minutes long in instruction time. All of PointReductionProgram.com's New York Defensive Driving programs meet this obligation.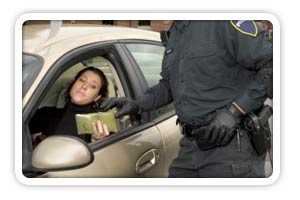 South Farmingdale Program Price
Get everything you need for your 10% NY insurance savings and four (4) point reduction on your New York DMV driving record - and it only costs $24.95, Including your Completion Documentation and live support!
PIRP - Work Saved As You Go
Our Point and Insurance Reduction Program is designed to make your life easy! You can login and sign off as you choose, allowing you to take the program at your own speed. Just remember that the South Farmingdale Defensive Driving laws require you to complete your course within a 30 day time frame.
Defensive Driving You Can Count On
Save Money While Reducing Up To Four Points From Your Drivers Record
The Class Can Be Accessed From Anywhere With A Pc Or Mac Online 24/7
Absolutely No Final Exam To Take Or Pass!