Defensive Driving In Terryville
It's the complete New York Defensive Driving answer. You get a NYS DMV approved program sponsored by Agency #29, a great traffic-school program, up to four (4) points reduced, and your auto insurance discount.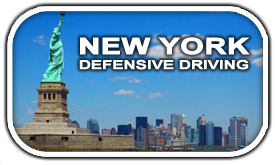 New York DMV Approved Defensive Driving
The Point and Insurance Reduction Program was designed by the New York DMV to aid drivers in reducing traffic ticket points and decrease their auto insurance. Successful completion of this defensive driving program enables you to a mandatory 10% reduction on your car's liability, no-fault and collision insurance rates. The insurance reduction is good for 36 months (3 years) and is renewable every 3 years by completing the program again. The New York DMV allows motorists who got points on their driving record within the past 18 months to reduce up to 4 (four) points off their driving record by successfully finishing this defensive driving class.
Reduce Points And Get An Insurance Discount With Pointreductionprogram.com
When you pass an I-PIRP course, you get the same full benefits of doing a classroom PIRP course. Drivers can reduce their driver violation point total by a maximum of 4 (four) points, and they can save 10 (ten) percent on their automobile liability and collision insurance premiums.
The Pointreductionprogram.com Mission
Offering top quality courses at lower costs - that's only part of the PointReductionProgram.com Defensive Driving Mission. We strive to provide trafficschool courses that you can depend on to make you a more capable and better driver in Terryville.

We Make It Easy
Pay for your Terryville defensive driving program with one of our easy payment methods: we accept payment online with Visa, MasterCard, Discover, or American Express!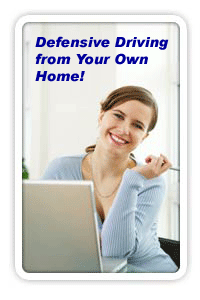 Reasons To Do Terryville Defensive Driving
Mandatory Insurance Reduction Good For 3 Years!
Reduce Points On Your DMV Driving Record For Any 4 Points You Received Over The Past 18 Months
Sharpen Your New York Defensive Driver Skills And Become A Defensive Driver
Terryville Defensive Driving Customer Support
Please feel free to contact our live support for live support regarding any of your defensive driving course questions. You can call us toll-free at 800-691-5014 or email us at info@trafficschool.com. We can help you get started, or if you're already a student, we can help you find resolutions to your program issues.
Defensive Driving At Your Own Pace
Our IPIRP is designed to make your life easy! You can log in and log-out as you want, allowing you to finish the program at your own tempo. Just remember that the Terryville Defensive Driving laws require you to complete your course within a 30 day time frame.