Uniondale Defensive Driving With All The Perks
It's the complete New York Defensive Driving answer. You get a NY DMV approved course sponsored by Agency #29, a great trafficschool class, up to 4 points reduced, and your vehicle insurance discount.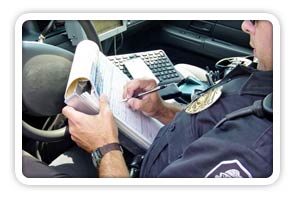 Uniondale Defensive Driving Online
Completion of this NYSDMV approved Point and Insurance Reduction Program Defensive Driving program provides a 3-year, 10% reduction off of your automobile insurance premiums. The complete program is available entirely on the web. You can go at your own pace and there is NO CLASSROOM ATTENDANCE REQUIRED. This program also allows you to reduce up to four points on your driving record. In addition, there are NEVER ANY HIDDEN FEES with our course. Your course fee covers the program, your Certificate of Completion and the electronic reporting of your successful completion of the program to the NYSDMV. So what are you waiting for, get it all when you get started today!
Uniondale Defensive Driving Without The Paperwork
Another one of the advantages of our web defensive driving program in Uniondale is that there is no excess paper-waste. There are no written tests to complete, no New York DMV forms to mail in, and no paper trafficschool workbooks to print out. Everything you require is totally online... Now that's an eco-friendly defensive driving program Uniondale residents can rely on!
Got Defensive Driving Questions? We've Got Answers!
You are our valued customer and at PointReductionProgram.com, we are here to assist you with any problems you may have along the way. You can contact us on the phone or with email and one of our customer service members will be available to answer your questions.

Can I Login And Logout Of My Program?
When it comes to a flexible Defensive Driving course in Uniondale, PointReductionProgram.com has you covered. We permit you to log in and log-out when you wish. Do our Uniondale course all at once or over many days - as long as you finish within 30 days, it's all good!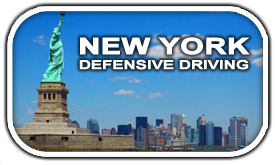 Several Painless Ways To Pay For Your Program
Whether you prefer to make payment for your class with a credit card online, over the phone, or by mailing it in - we've got you covered! We accept MasterCard, American Express, Visa, and Discover.
Our Defensive Driving Promise
Offering top quality classes at lower costs - that's only part of the PointReductionProgram.com Defensive Driving Mission. We strive to provide trafficschool classes that you can rely on to make you a more capable and more knowledgeable driver in Uniondale.
How Long Does Uniondale Defensive Driving Class Take?
Any Uniondale defensive driving course that is an approved PIRP by the NYS DMV must meet minimum timing requirements. Currently, NYS law states that any PIRP, online or classroom, must involve at least 5-hrs and 20 minutes of instruction time.