Defensive Driving In Wantagh
Get more than just a great class at a lower price when you take our Defensive Driving Program in Wantagh. You'll also get all the benefits:
No final examination required!
10% automobile insurance discount
Reduce points from your record
NY DMV approved, Sponsoring Agency #029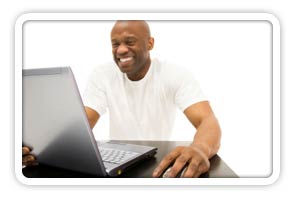 Internet Wantagh Defensive Driving
Completion of this New York DMV approved Point and Insurance Reduction Program Defensive Driving program provides a 3-year, 10% reduction off of your vehicle insurance premiums. The complete program is available fully on the web. You can go at your pace and there is NO CLASSROOM ATTENDANCE REQUIRED. This program also allows you to reduce up to four (4) points on your driving record. In addition, there are NEVER ANY HIDDEN FEES with our course. Your course fee covers the program, your Certificate of Completion and the electronic reporting of your successful completion of the program to the New York DMV. So what are you waiting for, get it all when you get started today!
Login And Logout As You Choose
In a hurry to finish your Wantagh Defensive Driving requirement? Then you can go at your own pace and finish the course in a single sitting. Or take your time and split the course into multiple sessions, doing a little here, a little there. We save your work as you go. It's that trouble-free and convenient!
Defensive Driving Benefits
When you partake in PointReductionProgram.com's Wantagh Defensive Driving course, you become eligible to reduce as many as 4 points from your Wantagh driving record. The NYS DMV will automatically receive notice of your point reduction eligibility and you will also qualify for a mandatory 10% auto insurance discount. Point reduction only works for applicable traffic violations that happened within eighteen months of your course completion date. Defensive driving for point reduction, in Wantagh, cannot be used to reduce points you receive from traffic tickets you may receive in the future.

Multiple Payment Methods For Wantagh Residents
Paying for your trafficschool in Wantagh doesn't have to cause trouble. We accept payment by check sent in the mail, credit card over the phone, credit card online, or you can even defer your payment until you've tried the course and pay later. We accept the following fine credit cards: American Express, Visa, MasterCard, and Discover.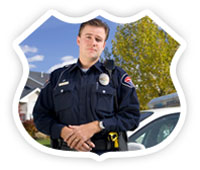 Defensive Driving In Wantagh | 5-hrs And 20 Minutes Time Requirement
Any Wantagh defensive driving course that is an approved PIRP by the New York DMV must meet minimum timing requirements. Currently, NYS law states that any PIRP, online or classroom, must involve at least 5-hrs and 20 minutes of instruction time.
The Pointreductionprogram.com Mission
Our Wantagh defensive driving classes are offered to help you meet all of your NY State DMV needs. Whether you are looking to reduce points on your driving record or to keep your insurance costs from rising, PointReductionProgram.com is committed to you!
Friendly Customer Service
We are happy to provide Wantagh customers with friendly and patient customer service reps who are understanding to your needs. We know that completing a defensive driving course may be a foreign experience for you and we want to make it as simple as possible. Call us toll-free at 800-691-5014 or send us an email at info@trafficschool.com.