On-line White Plains Defensive Driving
Obtain more than just a great course at a great price when you finish our Defensive Driving Program in White Plains. You'll also get all the rewards:
No final required!
10% price of insuring a vehicle discount
Reduce points from your motor vehicle operator record
NY State DMV approved, Sponsoring Agency #029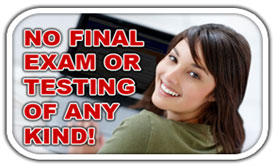 White Plains Defensive Driving
PointReductionProgram.com's internet course is simple and affordable. There is absolutely no final examination and our course meets all New York State DMV requirements for an approved Point and Insurance Reduction Program. If you live in White Plains, complete the course that only consists of 4 lessons and earns you the Completion Certificate you need to receive all of the benefits that comes with finishing a defensive driving class: insurance reduction, point reduction, and valuable defensive driving rules of the road knowledge gained!
White Plains Defensive Driving Has It All
Absolutely No Final Exam To Take Or Pass!
Take The Web Program Totally From Home, Work, Or School
New York DMV Approved, Sponsoring Agency #029
Paper-free Defensive Driving For You And Me!
Another one of the advantages of our online defensive driving program in White Plains is that there is no excess paper-waste. There are no written tests to finish, no NY DMV forms to mail in, and no paper ticket school workbooks to print out. Everything you want is totally on the web... Now that's an eco-friendly defensive driving program White Plains residents can count on!

Can I Take My Internet Point And Insurance Reduction Program Over Multiple Sessions?
You may take the course in as many sessions as needed, but you have to take the course within THIRTY (30) days of registering. You can login and log out as you need with the username and password you setup during the I-PIRP registration. Your data will be saved along the way!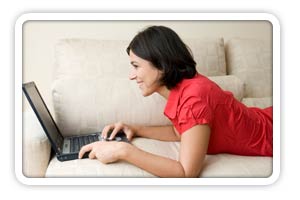 How Long Does Defensive Driving Take?
Your Point and Insurance Reduction Program will last at least 5 hours and 20 minutes in length. State defensive driving law requires that all approved defensive driving programs be a bare minimum of 5 hours and 20 minutes long. PointReductionProgram.com abides by this time requirement, thus ensuring that you get a New York DMV approved course and will be eligible for your auto insurance premiums discount and point reduction advantages.
Reduce Points And Get An Insurance Discount With Pointreductionprogram.com
When you partake in PointReductionProgram.com's White Plains Defensive Driving class, you become eligible to reduce as many as 4 (four) points from your White Plains record. The NYS DMV will automatically receive notice of your point reduction eligibility and you will also qualify for a mandatory 10% automobile insurance discount. Point reduction only works for applicable traffic violations that happened within eighteen months of your class completion date. Defensive driving for point reduction, in White Plains, cannot be used to reduce points you receive from moving violations you may receive in the future.
Live Support To Help You Along The Way
You are our valued customer and at PointReductionProgram.com, we are here to assist with any problems you may have along the way. You can contact us on the phone or using email and one of our customer service reps members will be ready to answer your questions.