Defensive Driving Online
Receive more than just a great course at a discount price when you do our Defensive Driving Program in Woodmere. You'll also get all the benefits:
No final test required!
10% automobile insurance discount
Reduce points from your operator's record
New York Department of Motor Vehicles approved, Sponsoring Agency #029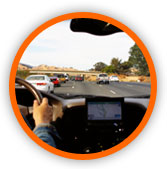 Woodmere Defensive Driving Online
The PIRP was designed by the New York Department of Motor Vehicles to aid drivers in reducing traffic ticket points and decrease their insurance. Successful completion of this defensive driving program enables you to a mandatory 10% reduction on your auto's liability, no-fault and collision insurance rates. The insurance reduction is good for 36 months (3 years) and is renewable every 3 years by completing the program again. The New York Department of Motor Vehicles allows motorists who received points on their record within the past 18 months to reduce up to four points off their driving record by successfully finishing this defensive driving program.
Point And Insurance Reduction Program Online
When you partake in PointReductionProgram.com's Woodmere Defensive Driving program, you become eligible to reduce as many as 4 points from your Woodmere motor vehicle operator record. The NYS DMV will automatically receive notice of your point reduction eligibility and you will also qualify for a mandatory 10% auto insurance premiums discount. Point reduction only works for applicable traffic violations that happened within eighteen months of your program completion date. Defensive driving for point reduction, in Woodmere, cannot be used to reduce points you receive from traffic violations you may receive in the future.
Defensive Driving At Your Own Pace
Our Point and Insurance Reduction Program is designed to make your life easy! You can log in and log-out as you wish, allowing you to do the course at your pace. Just remember that the Woodmere Defensive Driving laws require you to complete your class within a 30 day time frame.

NY State DMV Approved Program Price
Get all you need for your 10% NY cost of insuring a car savings and 4 (four) point reduction on your NYS DMV driving record - and it only costs $24.95, Including your Certificate of Completion and live support!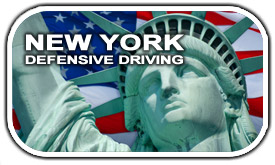 Pointreductionprogram.com Defensive Driving Goals
PointReductionProgram.com is dedicated to providing the leading driver safety education courses that are on line, trouble-free to use, and offered at the cheapest prices. Our relentless pursuit of complete customer satisfaction and a genuine commitment to teaching our patrons has kept us the traffic safety school leader for over 15 years.
Woodmere Defensive Driving Customer Support
You are our valued customer and at PointReductionProgram.com, we are here to assist with any issues you may have along the way. You can contact us on the phone or over email and one of our customer support members will be available to answer your questions.
Simple Payment Options
Pay for your Woodmere defensive driving program with one of our easy payment methods: we accept payment online with Visa, MasterCard, Discover, or American Express!